Have a Merry Christmas and Happy Holidays!
Funny Christmas tree ornaments bring laughter! Tis the season for buying useless things! Do you need more Christmas ornaments? Look no further! Here is a list of fun, cute and weird ornaments we found for you! Celebrate Jesus or Santa or whoever the heck you want with these Funny Christmas Tree Ornaments! Click on the image or price tag to shop!
---
This Squirrel In Underpants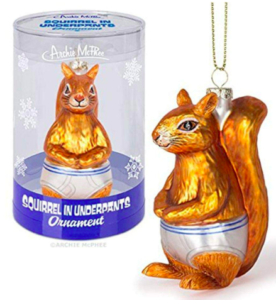 He's creepy, cute and random! Your single aunt is probably into this and will think it's hilarious. $14.20
---
A Gingerbread Man with a Candy Cane Penis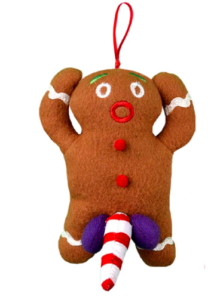 What can be more Christmasy than this!? He is battery operated and says dirty things like "Eat Me" when you squeeze him. $14.52
---
Gingerbread Couple for the Dirty Christmas Tree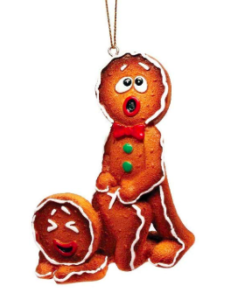 A dirty Christmas tree for your dirty mind. The gingerbread climaxing couple. $12.99.
---
Unicorn Poop Ornament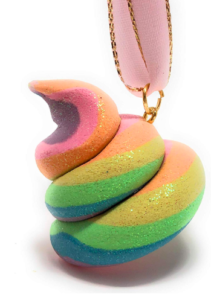 The sparkly rainbow poop figurine is perfect, sparkly and magical. Plus, everyone loves unicorn poop! $17.99.
---
The Sexy Merman Unicorn Holding a Cosmo
Firs of all, he is definitely flirting with you. Buy him a drink, and maybe he'll let you touch is unicorn horn! $32.99
---
The Zen Santa Clause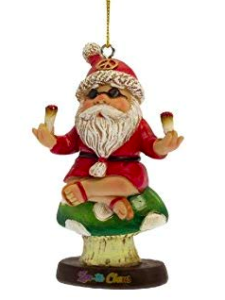 Spread the peace, love and tranquility with zen Santa on your tree. $12.99
---
Kermit the Director Ornament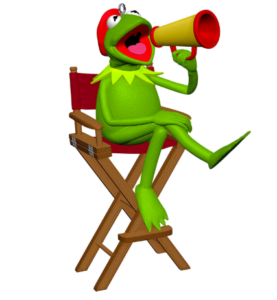 He is PG, but still funny and cute! Kermit seems to show up around the holidays, so he belongs in the ornament collection. $18.81.
---
A Stoned Rhinoceros Christmas Ornament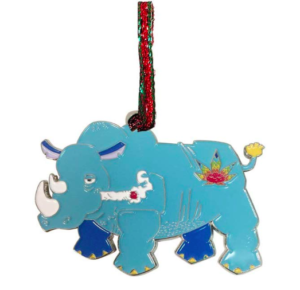 Perfect for the Stoner Christmas tree. $19.95
---
A Personalized Classy Weed Leaf Ornament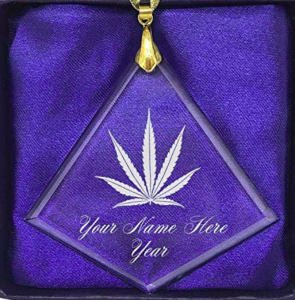 Not your typical weed leaf ornament. This one is classy and fancy! Only $19.99.
---
Set of 4 Pickle Ornaments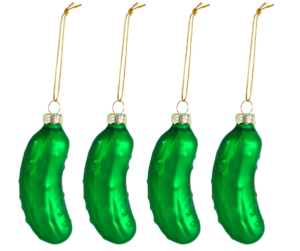 Pickle Ornaments are so in right now. Meaning, in 5 years you'll unpack this pickle ornament and think "2019 was wild!". $13.99 for all 4!
---
Farting Santa Butt Ornament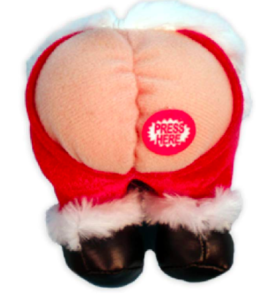 Bring Joy and Laughter. Isn't that what Christmas is all about? $14.96.
---
Booze Filled Ornaments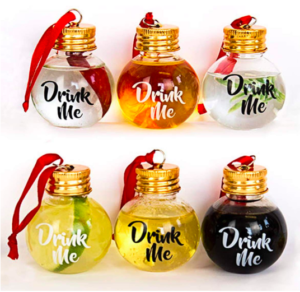 Be the Willy Wonka of booze and Christmas at your next holiday party. $12.00
---
Beardaments Beard Ornaments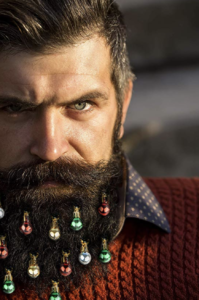 The sexiest of our ornaments list, check out these beard ornaments. Only $9.99!
Let us know which is your favorite in the comments! Also, check out these useless Christmas gifts!